10 Easy Ways to Increase Your Curb Appeal
Whether you're looking to put your home on the market or merely stand out from your neighbors, one simple rule stands true: first impressions matter. Increasing your home's curb appeal is the best way to strike a chord with potential buyers, add value to your home and build up your own sense of pride in home ownership.
Adding curb appeal doesn't have to be an expensive or extensive project, either. Here are some quick ways you can dress up your home:
Paint the front door. Adding a fresh coat of paint in a contrasting color will really make your front entranceway pop and add curb appeal to your home. A pastel color will make your home appear cheery, and you can find one to complement any traditional shade of brick, roof or trim.
Clean it up. Renting a power washer for an afternoon is a relatively easy way to return your brick or aluminum siding to its original luster. Don't forget to try it on your entry walk and driveway, too. You'd be surprised at how much dirt and grime builds up, year after year.
Plant some planters. A pair of symmetrical planters on either side of the door will enhance your curb appeal and make your home seem more welcoming. Fill them with fresh, bright flowers if you have a green thumb, or resilient ferns if you don't. The key is to get that symmetrical look. Also, when choosing your planter, don't go for the lower-end models. It's worth the additional expense to find something sturdy and attractive.
Love your lawn. A well-maintained and lush lawn will help increase your home's curb appeal. Make sure to mow your lawn and spend additional time on trimming and edging it. Pull weeds when they pop up and fertilize it at least twice a year—once in the spring and once in the fall.
Paint or replace your shutters. A quick coat of paint on your shutters and exterior trim will add character to your home and increase its curb appeal. Pick a shade that will accentuate your brick or siding and complement your front door.
Replace your house numbers. Adding large, elegant address numbers is an easy way to bring more visual appeal to your home. If you're looking to make a good first impression, the address is the best place to start, too—it's usually the first thing people look for.
Get a new mailbox. Whether your mailbox is attached to your home or at the end of your driveway, replacing it can add character and curb appeal to your home. You can find something to fit any taste, budget or climate and generally swap them out without professional assistance.
Upgrade your porch lighting. Your porch light can provide a comforting aura to your home and increase its visual appeal at any time of day. Replacing the exterior light fixtures on your home will add another level of character. If they're not too old or you like the way they look, just add a coat of paint to freshen them up.
Light up your land. You can add landscape lighting with minimal effort and expense by adding solar powered light fixtures to exterior fences or solar powered light stakes to accentuate your landscaping. Placing them on either side of your entrance walk is effective, too.
Don't forget your garage door! You may think replacing your garage door is too expensive, but you will easily recoup that investment through added curb appeal. Your garage door is, after all, the largest single entryway into your home. Garage doors are available in a wide variety of styles, colors and materials.
Bonus tip: The cheapest, easiest way to increase your home's curb appeal is buying a new welcome mat. Nothing will make your home more approachable—it's got 'welcome' written all over it!
Increasing your home's curb appeal doesn't have to be expensive or time-consuming. Follow these tips and you can dress up your home in no time!
Need Service?
More articles from The Original Downriver Door & Window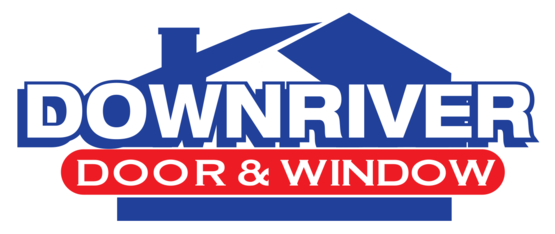 How to Keep Your Home Improvement Project Under BudgetTheres an old Yiddish expression that applies to many home improvement projects. Translated, it is: Man plans and God laughs.You may have a budget in mind for your home improvement project, but... More